Katusa Report Second Edition
Site visit, focusing on the facts and making money in a bad resource market
Play Video "I am doing something that has never been done before, and I believe it will be a massive success."
MARIN KATUSA IN THE MEDIA:
Research
---
A massive geopolitical power shift to Russia and China that went almost unnoticed across the globe. In The Colder War, resource expert Marin Katusa takes a look at the ways the western world is losing control of the energy markets, and what can be done about it.
---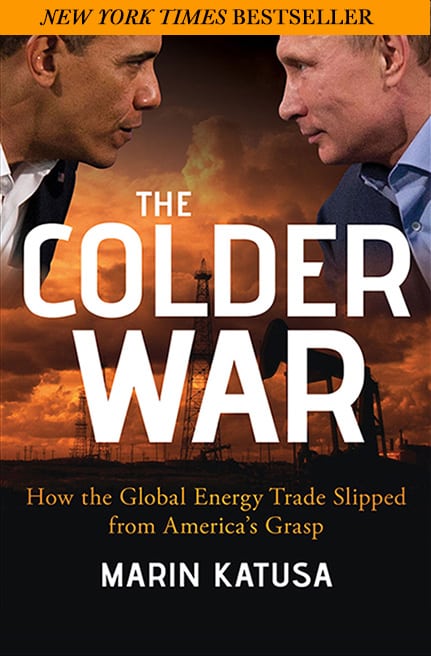 There are few more important questions to the future of Western economies than the fate of the petrodollar and direction of the energy trade. Marin Katusa's book tells the story of raging battles in the least covered and misunderstood war of our time. A war that is already starting to redraw the world's map. Marin is an intense individual and has structured mining and energy deals the world over.
Ian Telfer Chairman of Goldcorp, Director of Renaissance Oil Corp.
The Colder War provides a reversing contrast from the hysterical "Putin is Stalin, Jr., restart the Cold War" message emanating from the neocon think tanks and the mainstream media. Marin Katusa shows the real threat to the American people…
Dr. Ron Paul Former US Congressman, founder of the Ron Paul Institute for Peace and Prosperity
ABOUT KATUSA RESEARCH
Over the last decade, Marin Katusa has worked directly with and financed many companies of well-known individuals in the resource industry and has become one of the most trusted and well connected dealmakers in the junior resource sector.
'One of the most trusted and well connected dealmakers in the junior resource sector.'
During this time, he has become one of the most successful portfolio managers in the resource sector, such as his 2009 Fund Partnership (KC50 Fund, LLC) which has outperformed the comparable index, the TSX-V by over 600%.
Due to the current opportunities in the beaten down resource sector, Marin has decided to focus on maximizing the investment opportunities he see's available in the current resource sector.
Marin will continue to provide his well sought after research reports and original ideas that thousands of investors and speculators have followed over the last decade. He is also the author of a New York Times Bestseller. All of this and more will be provided on this website.
---
Marin Katusa
---
In The Field
Vancouver Book Signing
With Amir Adnani
With Frank Holmes
With Ian Telfer
With Lukas Lundin and Doug Casey at an oil seep in the Middle East
Albania
Barrel of Yellowcake
Bulletproof in Iraq
Copper Mountain Open Pit
Copper Mountain